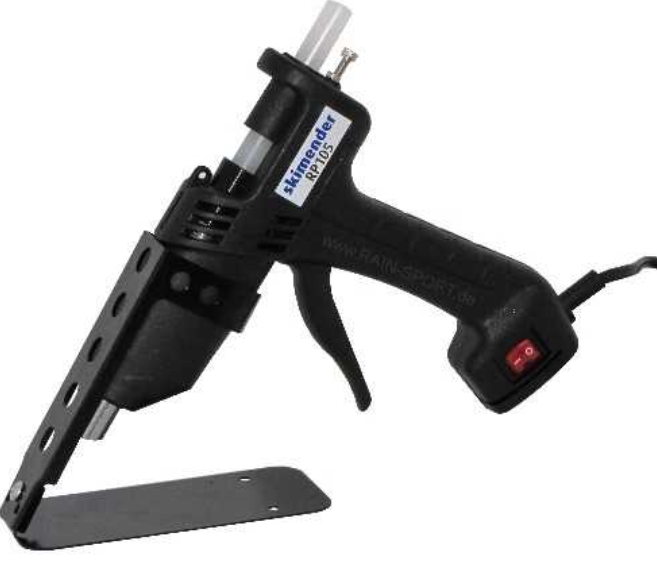 Ski Mender RP105 Base Repair Gun
SKU 00176
Product Details
Ski Mender RP105 Base Repair Gun

The Ski Mender RP105 is the simple to use light-duty base repair gun capable of repairing most minor repair jobs on the base of your ski or snowboard.
Operating at a high temperature 227ºC (440ºF) to tool allows you to create a longer lasting 'welded' base repair.
Now with an adjustable full hand trigger for comfort and illuminated on/off switch for ease of use.
The Ski Mender RP 105 gun is supplied in a display blister pack containing the ski-mender tool, metal stand and 4 clear sample p-tex repair sticks.
Save this product for later